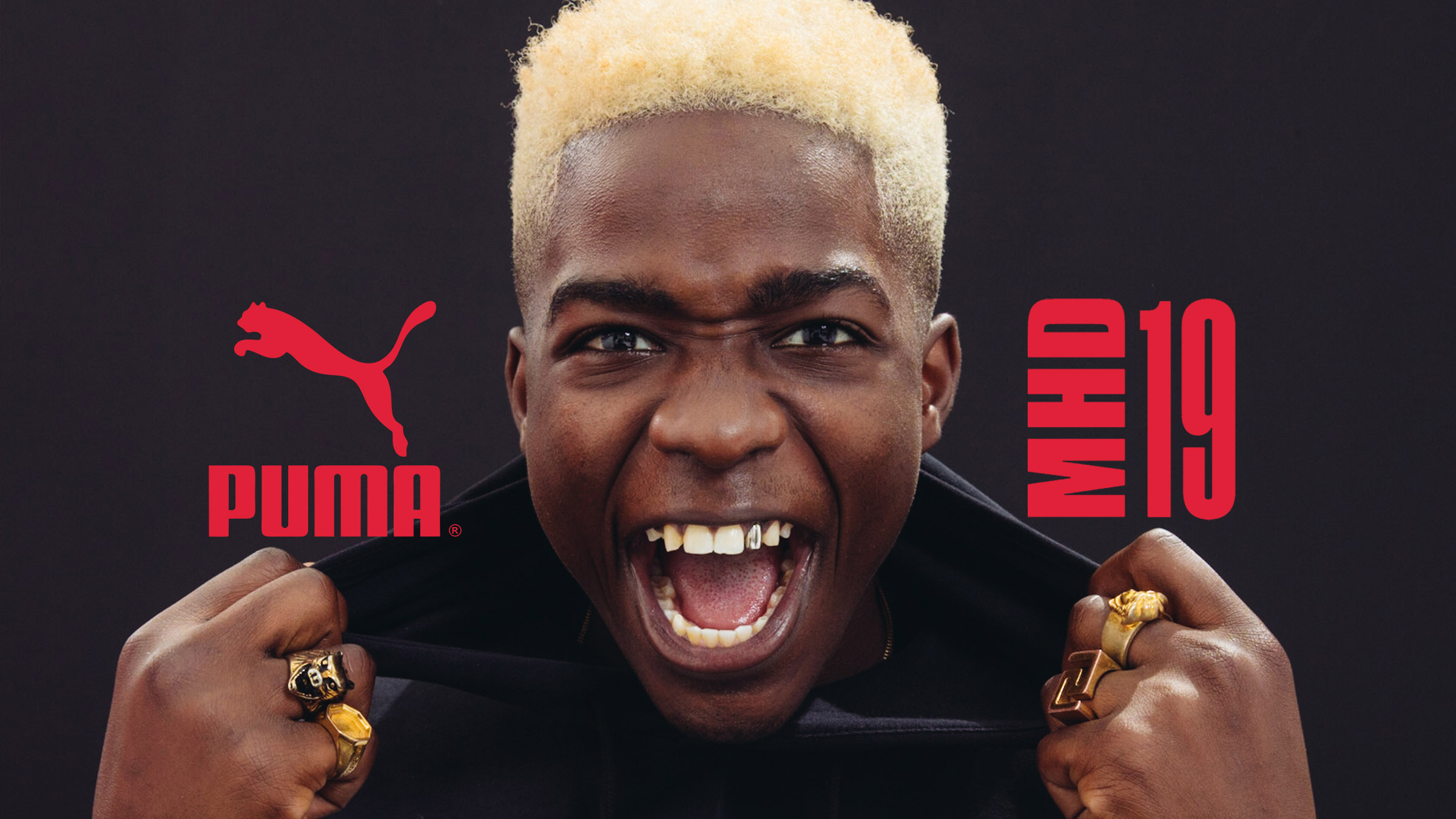 print & digital campaign
PUMA MHD RS-0
One year after launching his own Puma Pukiwaga collection, french young rapper MHD designed in collaboration with the famous german brand and french distributo Courir his first pair of sneakers : the Puma RS-0. Sporty and classy, the sneaker has been imagined with a feline inspiration MHD is known for.
For this project, we collaborated with Puma and took care of the whole project including creative direction – set design & photos – shoot production, and post-production.
The campaign images have been spread all over the digital world through medias such as Hypebeast, High Snobiety, Booska-P. As a main partner of the launch, Courir covered its points of sale with XL prints and display stands especially made for the Puma MHD RS-0.