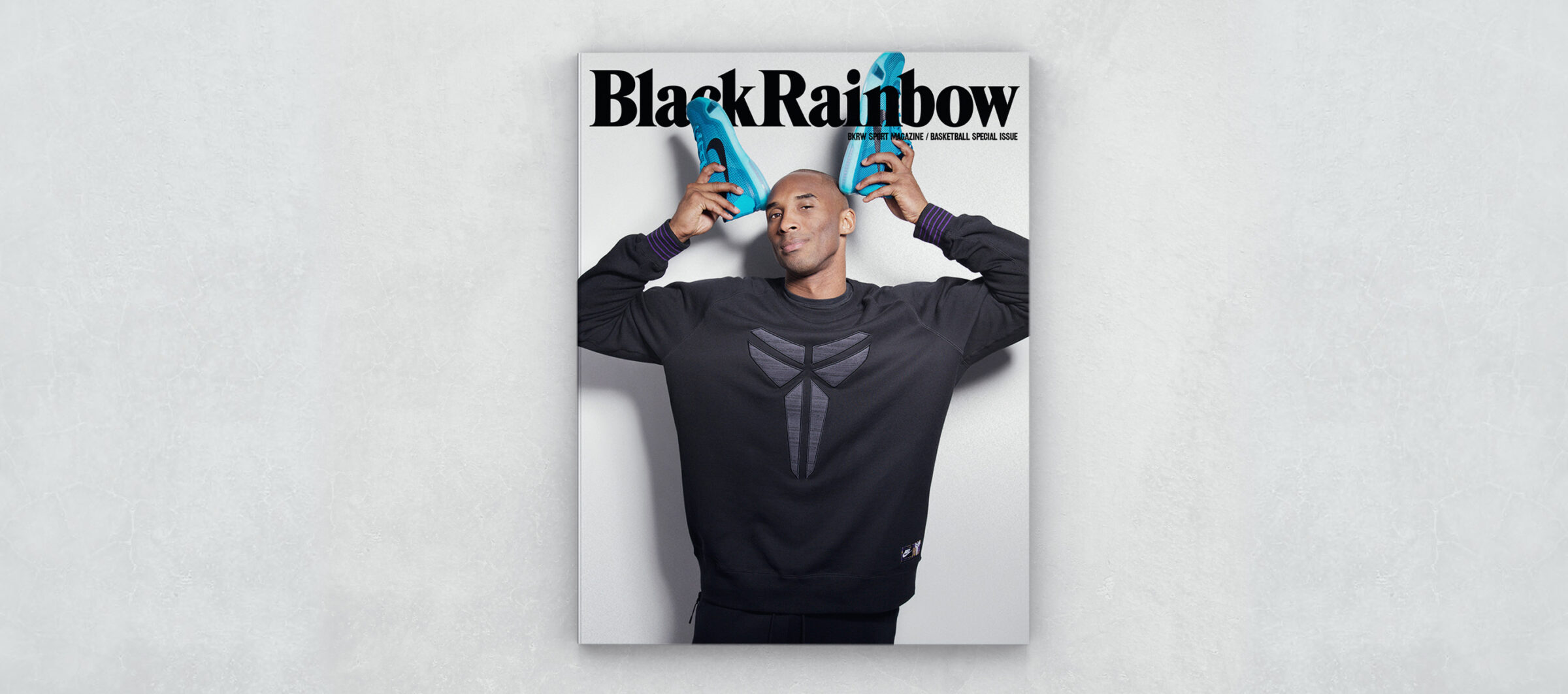 Kobe Bryant special issue
Blackrainbow magazine
The Kobe 11 basketball sneaker symbolized the celebration of 10 years of partnership between NBA former player Kobe Bryant and Nike. For the occasion the sports giant commissioned our close collaborators Blackrainbow Agency to create a magazine dedicated to the Lakers legend and its close collaboration with the american brand.
As we participated in the realization of the project, we flew over to Los Angeles to shoot 2 series of photos (portraits and sneakers still lifes) and the cover of the magazine showcasing a portrait of Kobe Bryant.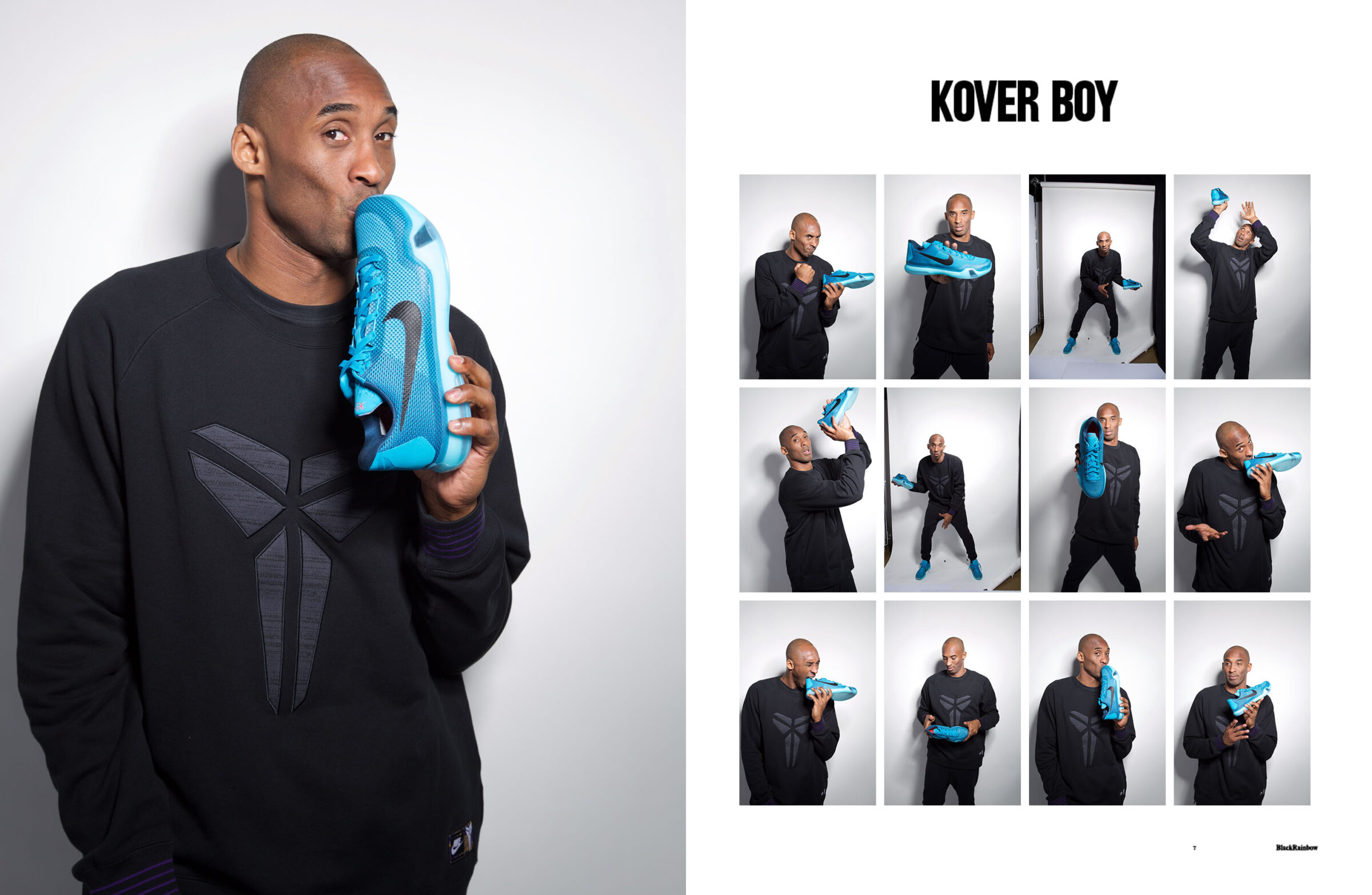 still life editorial series
Kobe zero to nine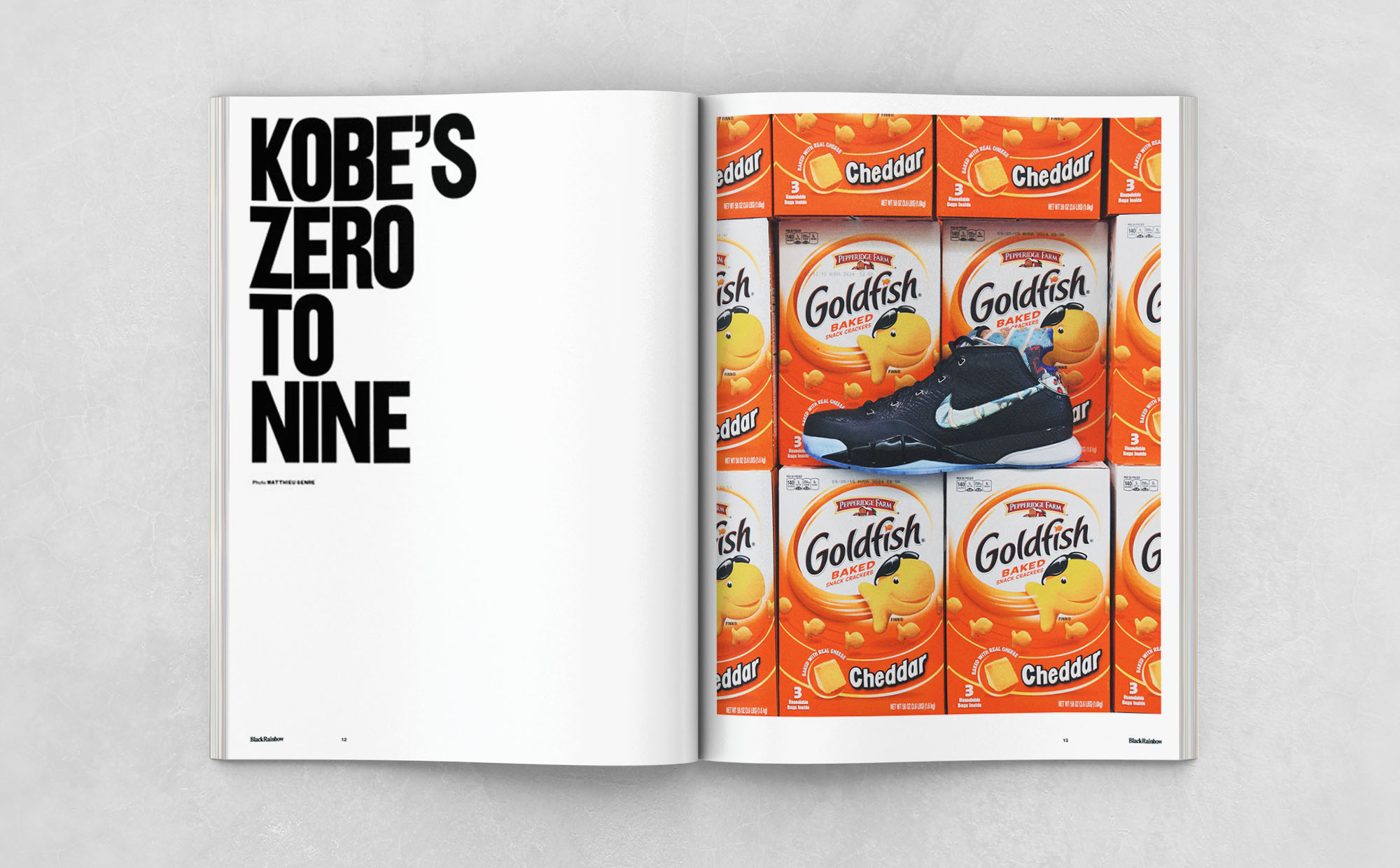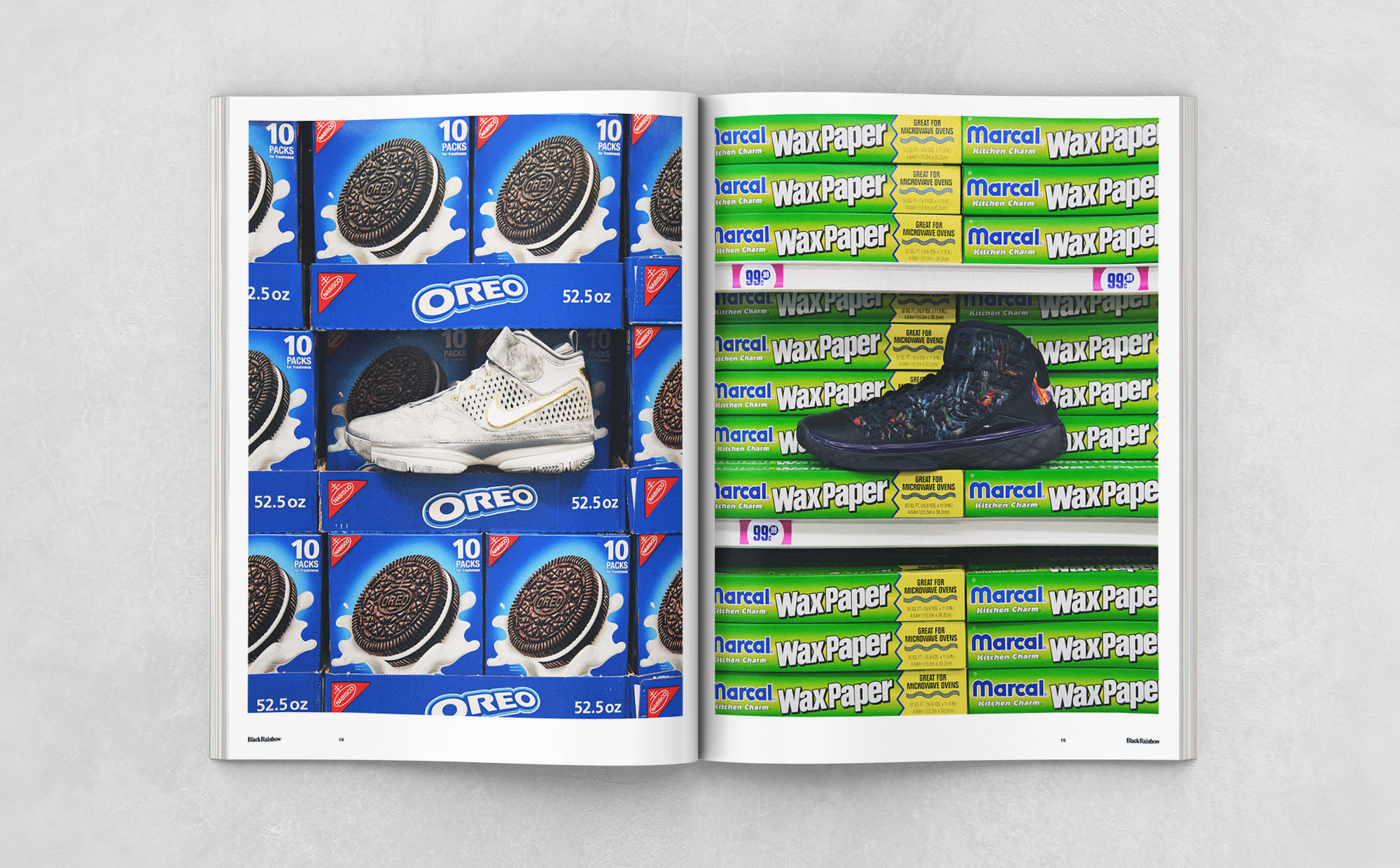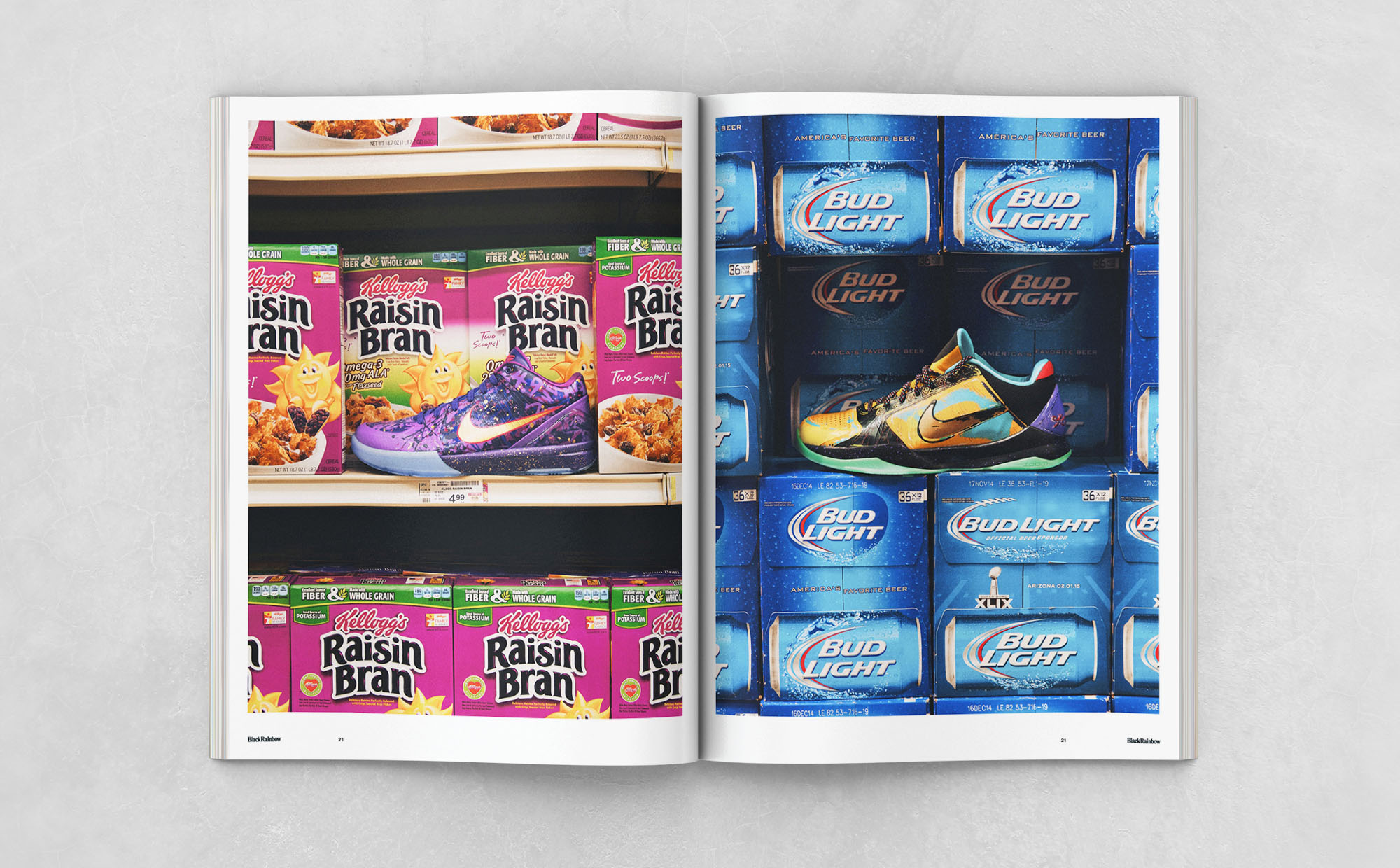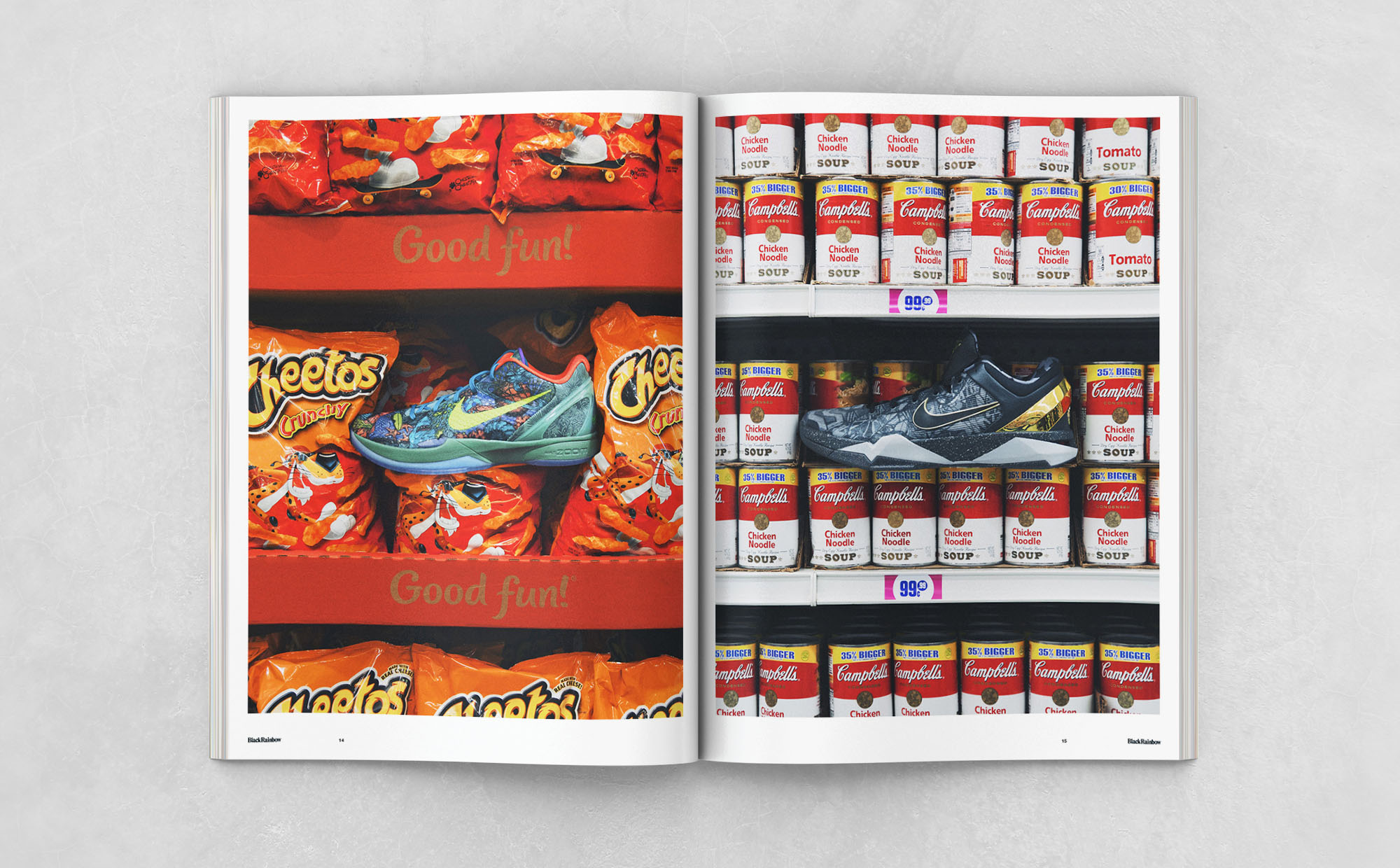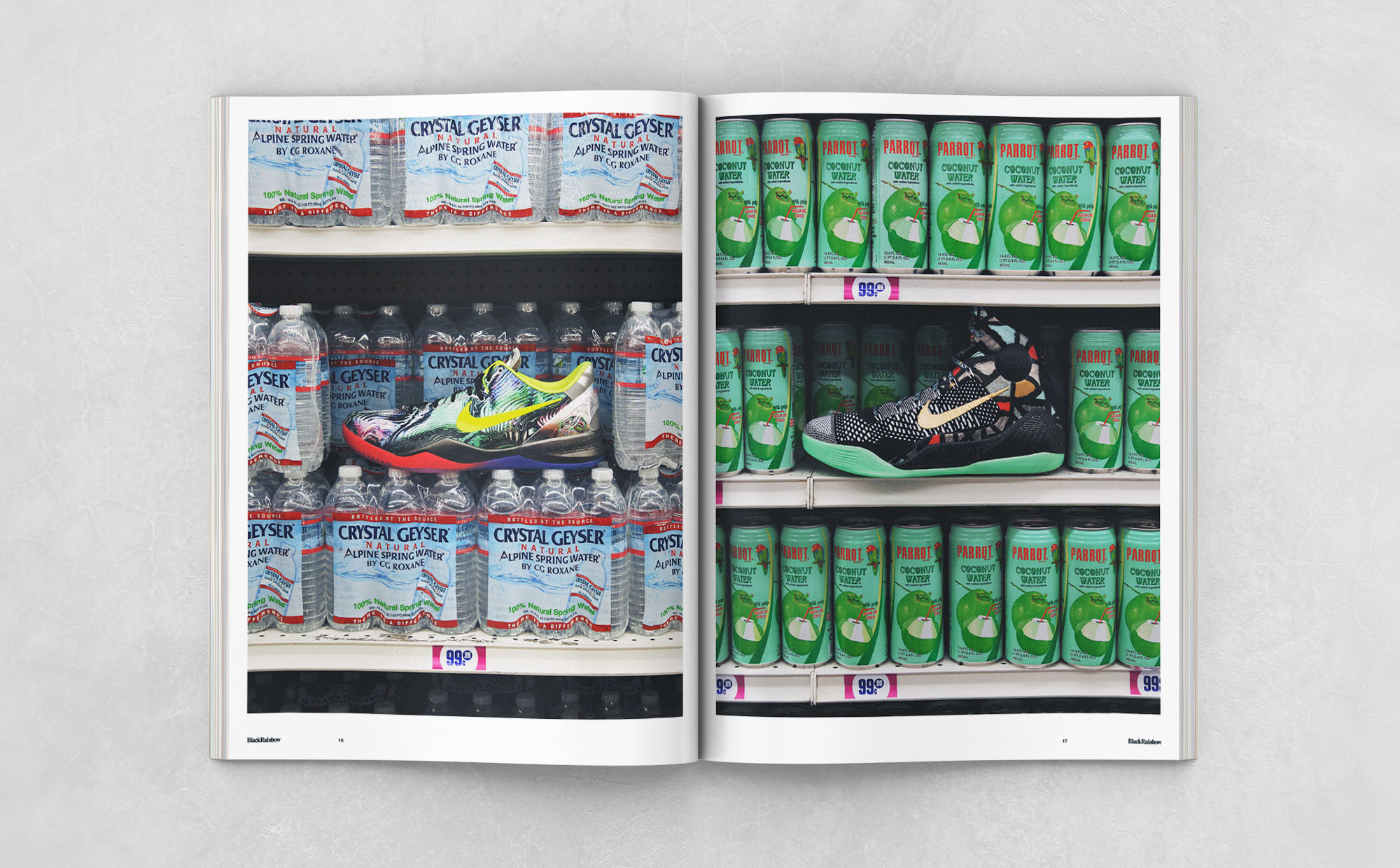 The idea of the series is to display each of the Kobe signatures Nike shoes one by one such as in a « trombinoscope » of portraits. We showcased the sneakers in a playful and fun way and put it on grocery stores shelves, as symbole of the made in America.