Digital content
Les Paniers Ruinart
This fall, the french Maison de Champagne Ruinart collaborates with two trendy chefs Sugio Yamaguchi and Cybèle Idelot to offer a very unique experience by associating their champagne with terroir products.
With two different approaches and two different backgrounds, both chefs, respectively from the United States and Japan, are very concerned by seasonality, short food channels and local support.
In this modern era, Ruinart is focusing on making things the right way and put emphasize on global warming and sustainability.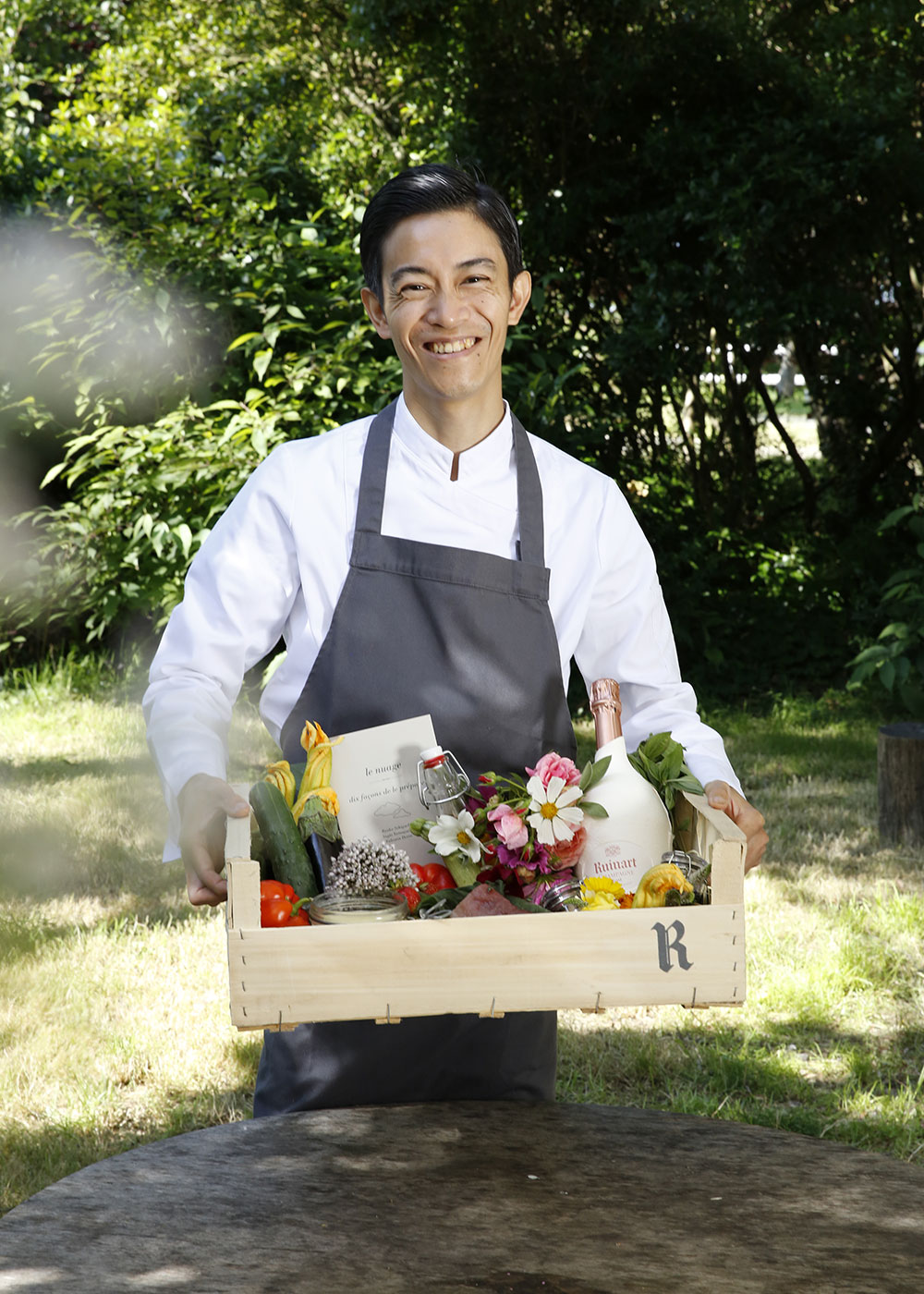 Sugio
Yamaguchi
Originally from Japan, Sugio Yamaguchi learned the ropes from starred restaurants in France for more than a decade.
Currently head chef at the Botanique Restaurant in the 11th arrondissement in Paris, Sugio takes us in a very summery vibe with courses cooked with a reflection on seasonal products, colors and flowers to bring out freshness.
In association with Ruinart, he worked on a set of courses with a reflection to enhance the Campagne Rosé.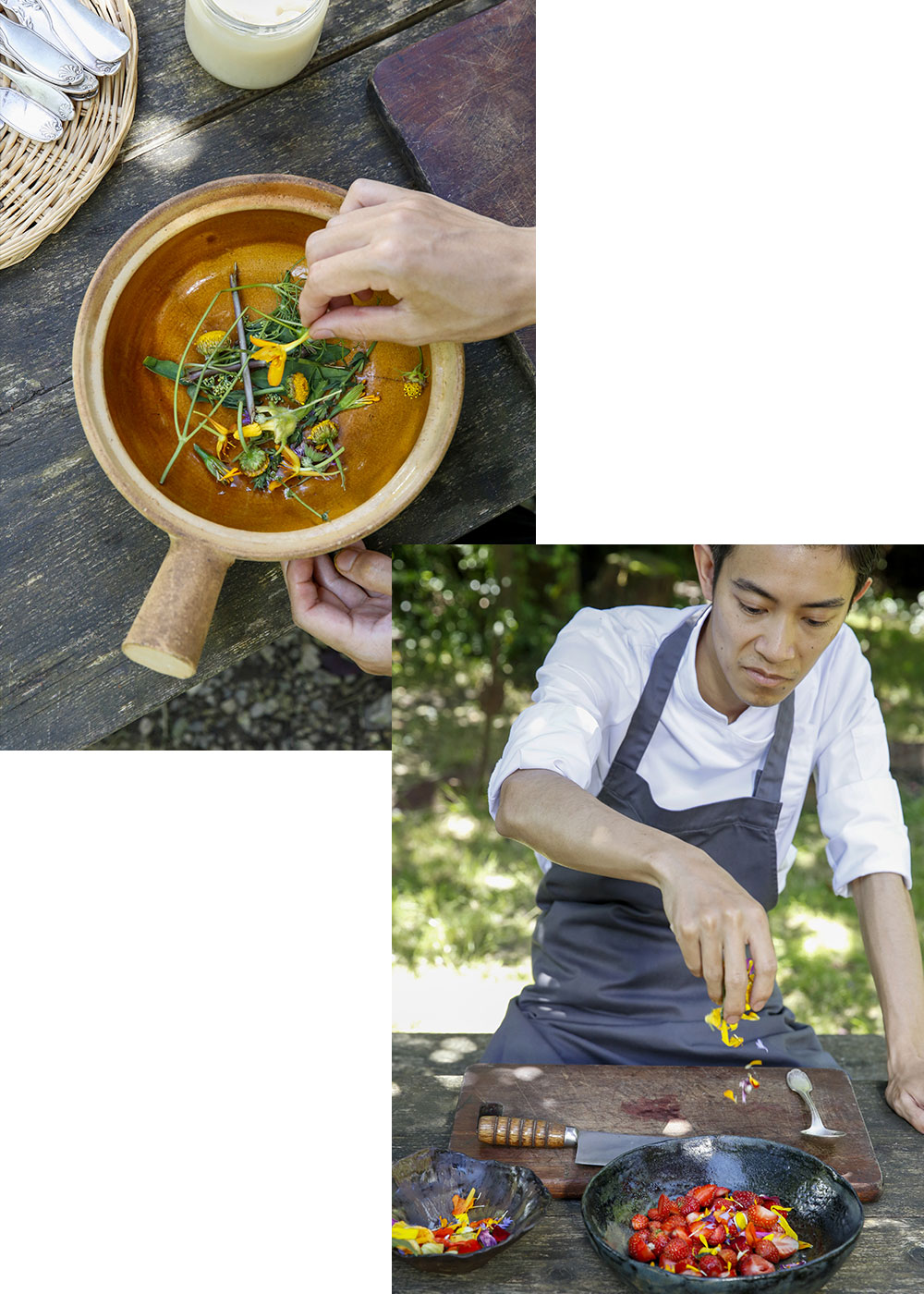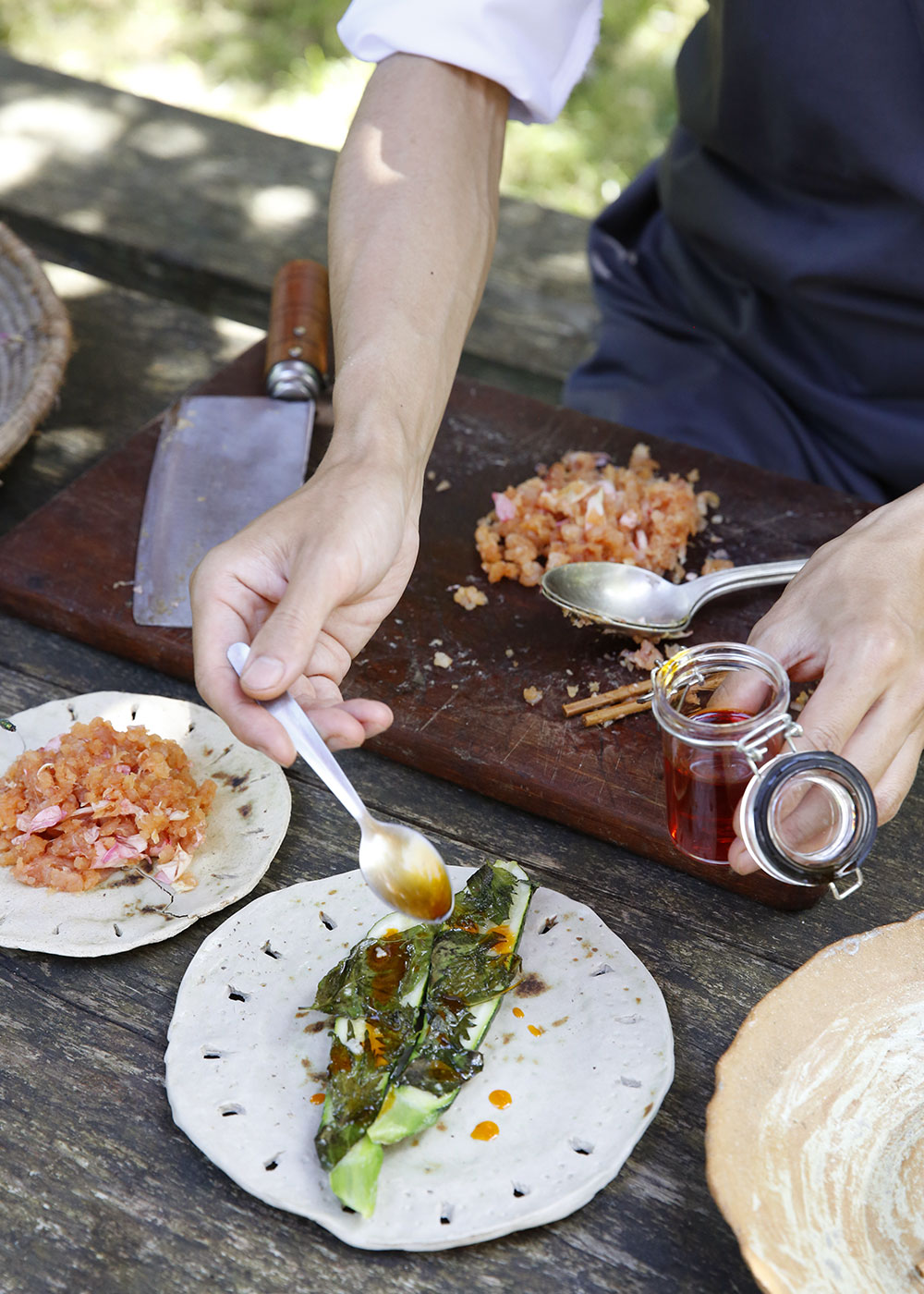 Cybèle
Idelot
Originally from California, in the United States, Cybèle Idelot worked her way through East Hampton, San Francisco and New York City before finding her home in Île-de-France in Boulogne and Gambais. La table de Cybèle, in the Domaine les Bruyères advocates a engaged and zero-waste philosophy.
For this automnal basket, Cybèle created a set of nutrient and courses inspired straight out of her garden. In this way, she was able to defend her principle with support for local producers and permaculture, whilst keeping her mind open and creative to make the menu match with Ruinart Blanc de Blancs.